Charles Bradley's drummer Caito Sánchez is full of surprises and his debut release "Tu Papi" is no different. An eclectic mix of sounds make up this six-song EP including interesting collaborations from friends from NYC's Midnight Magic. Available now on PRE-ORDER exclusively from our site.
---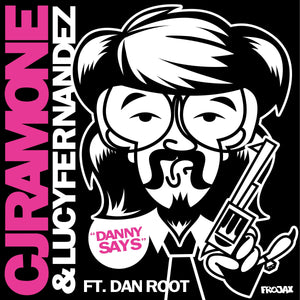 For the first time on online platforms, a classic Ramones cover by their legendary bass player, CJ Ramone in collaboration with Dan Roots of Adolescents and Panamanian punkers Lucyfernandez. The artwork, made by Frojax (Lucyfernandez drummer/vocalist) is an interpretation of the infamous Phil Specter, producer of the original version of this song. Legend has it that his work method included a revolver that he would use frequently to persuade the Ramones band members to work extra hours. This is an immense collaboration that has a great value for us here at Editoris.
---
It's no secret that we consider San Francisco, CA's Naked Hearts to be one of the most underrated bands ever. Best known for their single "True You Are, Cruel Is Love" featured on some MTV show back in the day, the duo's music still holds up some 15 years later. To celebrate their genius, we put together a compilation tape of what we consider to be their best tracks. PRE-ORDER from our webstore as well as some of their classic releases on vinyl and CD. Also available on all platforms.
---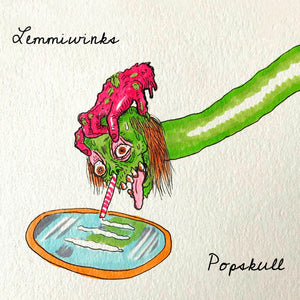 On Friday, September 11 th Lemmiwinks launched the second single off their Covid EP, VICIOSOCULTOS. "Popskull" is a cover by the legendary Meat Puppets of Phoenix, Arizona from their record "Forbidden Places" released in 1993. This version includes Elmo Kirkwood, guitarist of the Meat Puppets, as a guest guitarist. "Our love for this band goes way back to when we where teenagers," says Lemmiwinks. "We are very happy to have them as friends for more than a decade and to be sharing with everyone our take on one of our favorite songs of all time."
---
The Naked Hearts has been one of our favorite bands since the first time we produced their shows back in 2009. We are now ecstatic to announce that we will be releasing music from this incredible band from San Francisco, California.The talented indie rock duo is made up by Amy Cooper and Noah Wheeler, combines de grunge essence of bands such as The Breeders and The Lemonheads with the elegant structure of bands such as Blonde Redhead and Stereolab.The first single released by Editoris will be "Cat & Mouse" from their debut record from 2009 "These Knees" for the first...