Los Yegüeros debut EP has been out of print and away from platforms for over 10 years. Today we release the song "Los Yegüeros," recorded in 2008 and re-mixed and mastered in 2020. Available for the first time on digital platforms as well as the EP "Vaquero en la Ciudad."Musicians:Voice/Guitar: Manuel FerrerGuitar/Drums/Corus: Poti FarBass: Santiago CambefortAdditional Guitars: David Caparo
---
ITALICS was born in 2012, their first record "Neon Black" was published in 2015 followed by "Modern Times" in 2018 through Nosebleed Records. ITALICS also is theauthor of de "Cinco Iniciados" which they have preferred to release in anonymity. We can only speculate about who are the real authors which are rumored to be: Adolfo Cupas, Roberto Alemán, Dirk Tapia, Diego Alemán y Joe I. de Roux. In 2020, ITALICS formalized their partnership with Editoris for the release of "Volumes On Violence," two songs that mark the confinement of humanity throughout the passing of time. This EP has been conceptualized...
---
If we talk about punk from Panama, Lemmiwinks is a standard of quality and passion. Since 2006 they have been showcasing their authenticity and force on the local scene. "Answer to Yourself" is their first release since 2014, a little taste while fans wait for their third record, originally programmed for 2020 but now pushed back to 2022. "Answer To Yourself" is the first single from "VICIOSOCULTOS" an EP of covers of the bands favorite artists. Poti (guitar/vocals) and Benito (drums) consider the first record of The Soft Pack one of the best record debuts in the history of rock...
---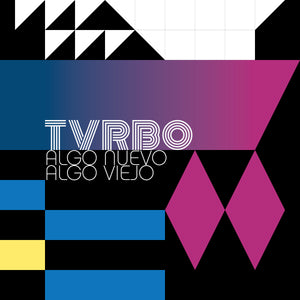 TVRBO is the side project of Carlos Castrellón (Polyphase, Big Fat Hen) started in 2016. Since their first EP, "0" the band has mixed alternative/indie rock with digital elements, sounds, 8bit, and artificial sounds. On their new single "Algo Nuevo Algo Viejo" the band continues to use thesame formula that contributed to the success of their first two EPs. "Algo Nuevo Algo Viejo", is not about a person, but more about a feeling, says Castrellón. "We all have a relationship that extends throughout time and that at one moment revives under other terms changing the dynamic of the feeling itself,...
---
Me First and the Gimme Gimmes frontman Spike Slawson recently started collaborating with editoris' founder/owner Poti García de Paredes and longtime friend and collaborator John Frochaux (CJ Ramone, EX-NOVIOS) on a new Boleros project. Our friends at the Del Corazón Music label in San Francisco just put out the band's first 45rpm including the songs "Gema," and "Cien Años," recorded in editoris studios. Also available on all platforms via editoris.